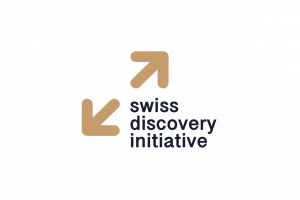 ABOUT SWISS DISCOVERY INITIATIVE
We are a non-profit organisation, working with private and public companies to put on projects and events for young people that are in keeping with the Swiss tradition of uncompromising excellence
At the Swiss Discovery Initiative, we bring young people from all over the world to this unique country in Western Europe and offer a range of events such as educational camps, sports tournaments, and cultural and adventure activities. Everything we do is underpinned by our goal to expand horizons, and shape lives. Bringing life-affirming experiences to people in their formative years. That's why our events cater to the 10-16 age group and carry an obligatory educational element.
---
WHY SWITZERLAND
What better setting for bringing young people together; for exposing them to the unlimited possibilities offered by a globalized yet rapidly changing world. To show how peers from other countries think; and to lay bare the thoughts of the world's business leaders, diplomats, and scientific minds.
Switzerland is a land of discovery. A mecca for adventure and enlightenment. It's where cultures co-mingle in breathtaking landscapes. It has some of the world's finest minds. The wildest innovations. It has four official languages. Nearly everyone speaks at least two. One-quarter of the population was born abroad, ensuring a pipeline of fresh thinking and diverse worldviews. Switzerland consistently ranks among the world's top countries for startups and entrepreneurship. Home to the United Nations and World Health Organisation, Switzerland boasts some of the world's leading research institutes and business schools.
The Swiss Discovery Institute has its seat in the Canton of Zug, where its inaugural event under the auspices of the SDI is taking place: the Zug Pee-Wee Challenge.
We are an association that adheres to Swiss law and has publicly available Statutes that provide further detail on our activities.
---
OUR TEAM
We are experienced event organisers, having put on a total of 10 activities in various parts of the world over the past five years and under different organisations. We brought this know-how under one roof to form the Swiss Discovery Initiative, responding to demand from parents around the world to send, and often accompany, their children to our events.
Natasha Konstantinova
Education Lead
Natasha has been based in Switzerland for 10 years and runs her own communications business after a decade leading comms teams in some of the world's biggest medical companies. Her specialty is educational camps and uses her connections with business schools and international organisations to bring the top minds to our events to run all manner of fun and inspiring classes and workshops.
Olga Moldavanova
Bespoke Lead
Originally a finance specialist with years of experience working with personnel and human resources, Olga leads our bespoke events, catering to the specific needs of our customers for particular experiences for their children. These run from skiing weeks and chess camps to adventure and exploration trips. Get in touch using the contact form below.
David Nowak
Sports Lead
David is a former correspondent with the Associated Press who has moved into corporate communications at leading multinationals. He focuses on our popular group sports experiences, such as our inaugural ice hockey tournament in central Switzerland, and a planned multisports event in Lausanne, the Olympic capital.
CONTACT US
Zug, Switzerland | Team@swissdiscovery.net